Microtecnica Trevisana, enthusiastically participated in the first edition of the Sustainability Week organised by Assindustria Venetocentro.
The event, held at the headquarters of the Province of Treviso, was a unique opportunity to share experiences and good practices with other companies, schools, start-ups and public administrations, with the aim of promoting a new cultural paradigm oriented towards sustainability.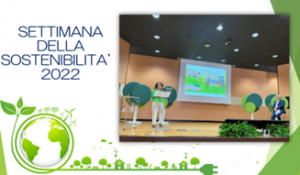 At Microtecnica Trevisana, we believe that sustainability is a fundamental value to ensure a fair and prosperous future for future generations.
Therefore, we have adopted corporate policies and practices aimed at reducing our environmental impact and promoting the well-being of our employees.
We are proud to have taken part in this important event and to have shared our experiences with the other participants, aware that only through collaboration and the exchange of knowledge can we achieve the ambitious goals set by the European Union, the UN and our own country regarding sustainability.
Here we recount our experience:
https://settimanasostenibilita.assindustriavenetocentro.it/events/aziende-gruppo-sostenibilita1/